Setting Up Course Details
1. To access the Courses feature, click the Courses tab above your profile:

2. Click the Add A Course button in the top right corner of the screen

3. You'll then be prompted with the choice of creating or joining a course
Select Set Up a New Course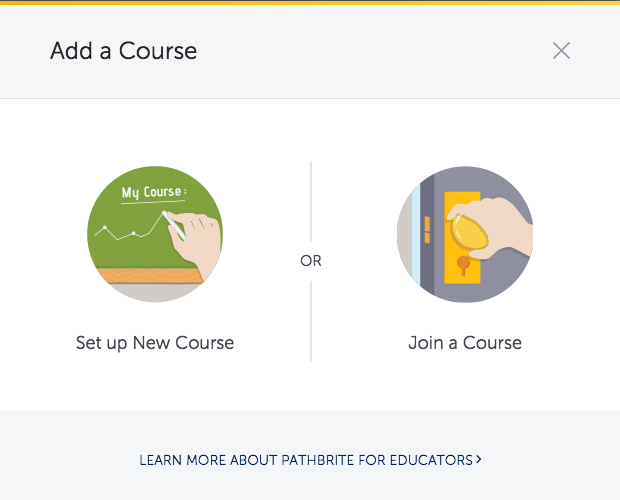 4. Enter the course details: course name, section number, course description, and a subject
Affiliate your course with a school or community (If your school or community isn't found, please contact our Support Team to have it added)
You are required to provide a start and end date for the course
Click Save once you've filled out the fields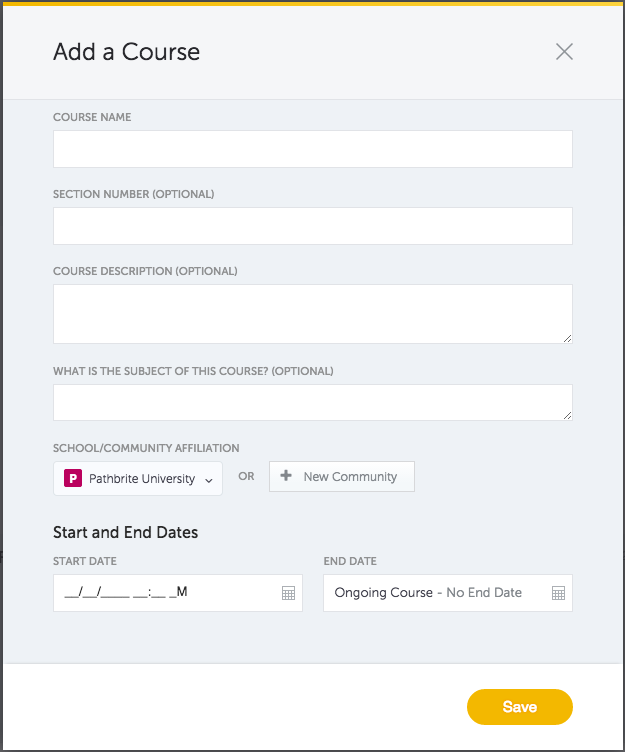 Every course starts out with two free trial seats for students check out the experience at no cost
Additional seats are available for a one-time community fee, paid by the students when they enroll in their first course. Joining other courses within that community will not require further payment
You may also contact Pathbrite to purchase institutional licensing -Contact Us
Feedback
Thanks for your feedback.